28 Mar
The newspaper was accused of "stealing its headlines from the 1950s" and lambasted as "moronic" and "sexist" moments after its Tuesday's first edition landed late on Monday night.
The paper carries a picture of the Prime Minister and First Minister sitting down for discussions on Brexit and a second Scottish independence referendum with the headline "Never mind Brexit, who won Legs-it!"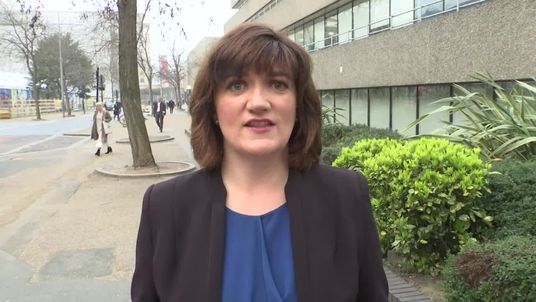 Speaking to Sky News, former equalities minister Nicky Morgan said the newspaper was being "deliberately provocative and deliberately demeaning" and that it would put girls off going into politics.
She said: "These two very senior female politicians are being judged by their legs rather than what they said.
"I think this headline is deliberately provocative and it is deliberately demeaning.
"There are very important issues at stake that the Prime Minister and First Minister were discussing yesterday.
"The union between England and Scotland is very important, the United Kingdom is very incredibly important and I think that's what should be focused on in terms of their meeting – not a picture of their legs."
Ms Morgan added that it was "deeply disappointing", a "misjudgement" and that it "does put people off adopting high-profile careers".
Labour leader Jeremy Corbyn tweeted: "It's 2017. This sexism must be consigned to history. Shame on the Daily Mail."
Labour MP Yvette Cooper wrote: "It's 2017. Two women's decisions will determine if United Kingdom continues to exist. And front page news is their lower limbs. Obviously."
The picture and headline are for an article inside the paper with the headline "Finest weapons at their command? Those pins!" written by the columnist Sarah Vine.
In it, she discusses the merits of the two women's clothing, the elegance of their fingernails, and finally assesses the legs and the "vast expanse on show".
She says: "There is no doubt that both women consider their pins to be the finest weapon in their physical arsenal."
After immediate anger on social media, the newspaper added beneath the headline on the front page: "Sarah Vine's light-hearted verdict on the big show down"
It did little to quell the social media ire.